It's free NFT summer.
With monthly NFT trading volumes falling 74% from May to June, there's no better time to experiment with other models for building and monetizing a community.
Most new creators entering web3, whether music artists, content creators, digital artists, photographers, filmmakers, etc., struggle to find that individual willing to bet on them and their craft.
Though, finding your first collector doesn't need to be as hard as many make it.
As the bear market continues to settle and collector spending tightens, web3 creators may need to rethink their drop strategies and refine them to include free-to-mint NFTs.
This blog post will answer the following questions:
What are Free-to-Mint NFTs?
Why are Free-to-Mint NFTs critical?
Why do collectors love Free-to-Mint? (promise of something bigger and more valuable in the future)
How do you monetize Free-to-Mint NFTs?
What are some successful use cases using Free-to-Mint strategies?
What are the drawbacks to Free-to-Mint NFTs? (airdrop vs claim)
How can you get started today with your first Free-to-Mint NFT campaign?
So what are Free-to-Mint NFTs anyways?
Free-to-Mint NFTs
Simply put, Free-to-Mint NFTs are NFTs that are free to mint.
The freemium model is a tool to create top-level funnels of free collectors that may eventually lead to paid collectors in the future.
There's no better way to give in web3 than with a free NFT, especially considering today's market conditions.
3 Reasons Why You Should Consider Issuing Free NFTs
1. Practice Giving Before Taking
Relationships are a two-way street, and welcoming a collector into your community is the ultimate form of relationship building.
The majority of a creator's noise online revolves around "give me" energy:
Pre-save my song in bio
Subscribe to my newsletter
Watch my video
Collect my NFT
The list goes on.
I'm often at fault for it, too, with my podcast.
Though, one thing I try to remind myself and other creators is we should spend time cultivating relationships before asking for something in return.
I've found the best way to build relationships today in web3 is by being active in different token-based communities and attending in-person events, whether they be meetups, conferences, or related gatherings.
Look towards the bottom of this blog post for tips on which music communities to join:
2. 99.97% of Internet Users Have Never Collected an NFT
When in doubt, zoom out.
We forget how early we are into crypto's adoption cycle with OpenSea, the largest NFT marketplace, having only one and half million active users compared to the five billion internet users worldwide.
So only about 0.03% of internet users are active NFT users. Please read that again.
If you're a new creator looking to bridge your web2-native audience into web3, then free NFTs are the perfect growth hack.
Most people have never even collected an NFT and think they're a scam. It's up to us to make this space more approachable and less financially threatening, and what better way to do so than by giving a skeptic something for free.
I highly recommend listening to a recent episode of Mint where Alex Masmej, the creator of $ALEX and founder of Showtime, enthusiastically shares why he's doubling down on the free NFTs movement as a way to provide a newcomer their first digital collectible.
3. Why Collectors Love Minting Free NFTs
The birth of crypto's reward economy has taken precedence and given the industry its PR moment many times over.
There's a unique culture in web3 that enjoys being an early adopter to products, networks, and communities, and history shows good things happen to those who prove to be early supporters.
We've seen this model prevail numerous times with NFT communities like Bored Ape Yacht Club airdropping life-changing sums to their holders, as well as historic DeFi rewards gifted to Uniswap's early protocol users.
I'll never forget where I was when I received my $UNI airdrop, and till today, I still hold my 400 tokens.
As a web3-native creator, you have an abundance of on-chain data at your disposal to curate memorable experiences, so leverage the reward economy and its hype tactics to your advantage.
3 Free NFT Use Cases and Strategies You Can Copy
Here are three of my favorite use cases for using Free NFTs as a tool to cultivate engagement and monetization.
Copy these tactics and apply them in your community today.
1. Let the Market Decide What Your Art is Worth
Some of the best web3 communities we love and adore started as Free-To-Mint NFTs.
Projects like CryptoPunks, Goblin Town, and Loot, and even individual creators like Black Dave, Queen George, and The Chainsmokers have all utilized free-to-mint NFTs as tools for creating hype, arousing engagement, and monetizing their communities.
If you genuinely believe what you're building has merit, then consider playing the long game and align incentives early on by letting your community determine your value.
I've seen this best exemplified by Web3 music thought-leader and artist Vérité who is incredibly vocal on how new creators should think about pricing their first drop.
About halfway into the episode, she suggests letting the market decide what your art is worth to set the tone for how others may value you in the future.
I took her advice when minting my first audio NFT, where I set a 24-hour auction and a starting bid at $0.00.
Winning bid: 0.22 ETH
Granted that's not 10k PFP sell-out money, but I consider it a stepping stone to something bigger.
2. Build a CRM
Another example consists of using free NFTs as a tool to build an on-chain CRM, or a database of your top-of-funnel collectors.
Let's use gmoney's Admit One and my Seasonal Pins as tangible examples.
Admit One
gmoney best exemplified the creation of an on-chain CRM through his alpha group, Admit One.
Over the years, he gave free POAPs to those who've participated in his previous projects, people he met at conferences, and others who've been huge supporters of his upbringing in web3.
He kept on-chain tabs of everyone, only to later grant nearly every POAP collecter the opportunity to mint one NFT pass.
At the time of writing, a single pass sits at a whopping 17.8 ETH floor, and to date, he's generated over 4,900 ETH in secondary sales, with 10%, or over 490 ETH, going back to his team's pockets to support the project's growth and development.
Check out the full reveal of his masterplan in our episode:
Mint Seasonal Pins (non-transferable NFTs)
I use free, non-transferable NFTs to build my on-chain CRM by issuing digital Pins every season to my community.
Listeners benefit by proving they are an OG supporter of my podcast.
I benefit by understanding who my consistent supporters are across multiple seasons and how I can create better content.
And with the blockchain being open and transparent by design, I get to tap into exciting data thanks to Bello.lol.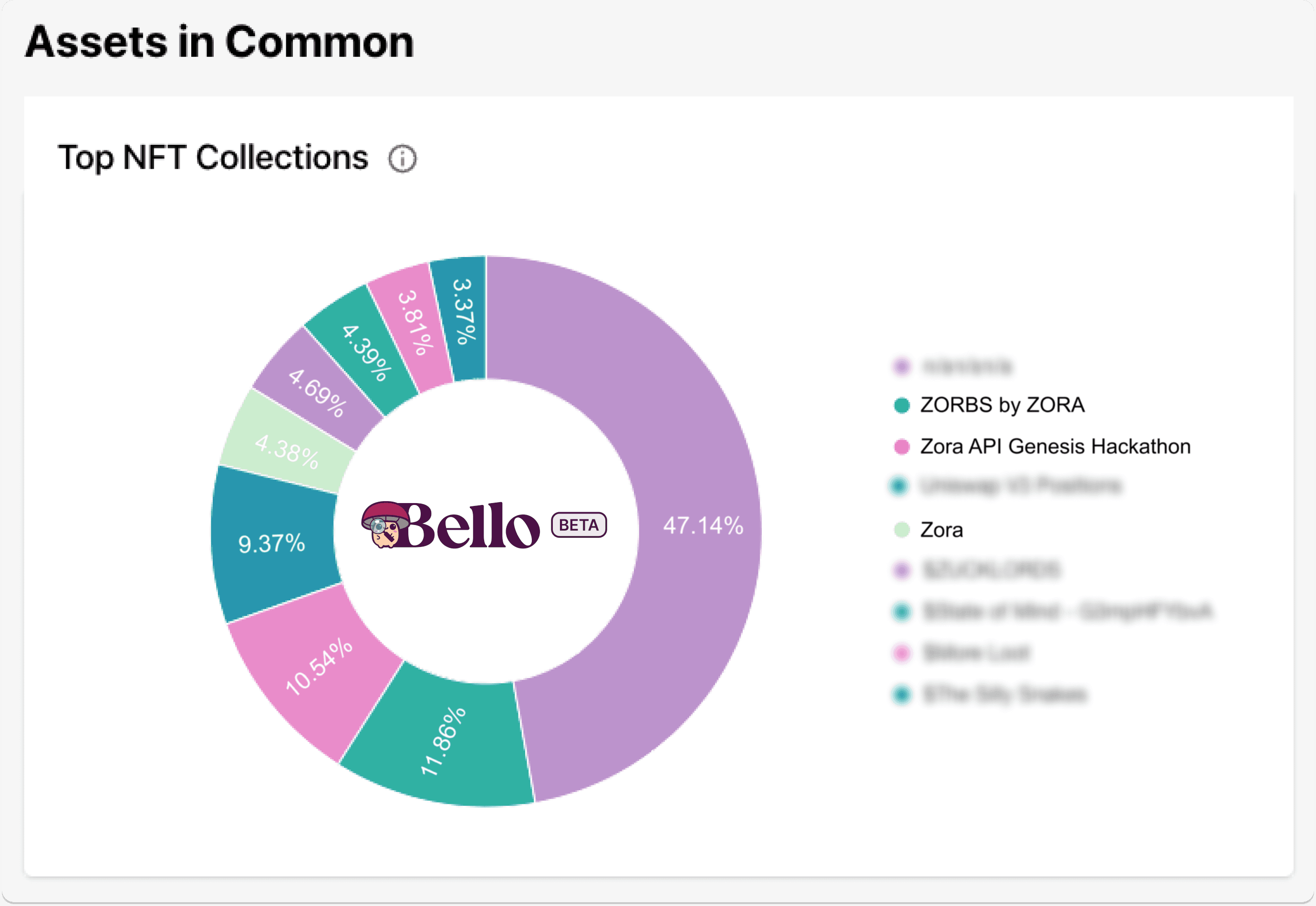 For example, you'll notice that 27.23% of Season 4 Pin collectors love Zora.
Off initial thought, that tells me I should be creating content alongside Zora.
So guess who I invited as a guest for Season 5? Erik Reppel, Head of Data at Zora.
Our session ended up being one of my most listened-to episodes of the season, garnering 41% more downloads than an average podcast episode in Season 5.
Here's some social proof too:
Shortly after the interview was published, Zora hosted a hackathon in celebration of their new APIs, which we discussed during our session, and interestingly enough, there's now an overlap between Pin collectors and hackathon participants.
So, to recap, my listeners got a free Pin, I got to create better content for my audience, and Zora got some hackathon participants.
Now that's a win-win-win scenario, all thanks to free NFTs.
3. Rewards for Attending an Event (most common)
If you've ever attended a crypto conference or a web3 event, you've probably collected a POAP, short for Proof of Attendance Protocol, which acts as the most critical social graph in web3.
You tend to see POAPs issued during discord town halls, Twitter spaces, and events. Party hosts typically hand these out for free to prove one's digital or physical attendance.
I hosted POAP's Founder and CEO Patricio Worthalter on the podcast a while back to better understand how he's building this fun tool:
C'mon, who doesn't love collecting a POAP?
The Free NFT Funnel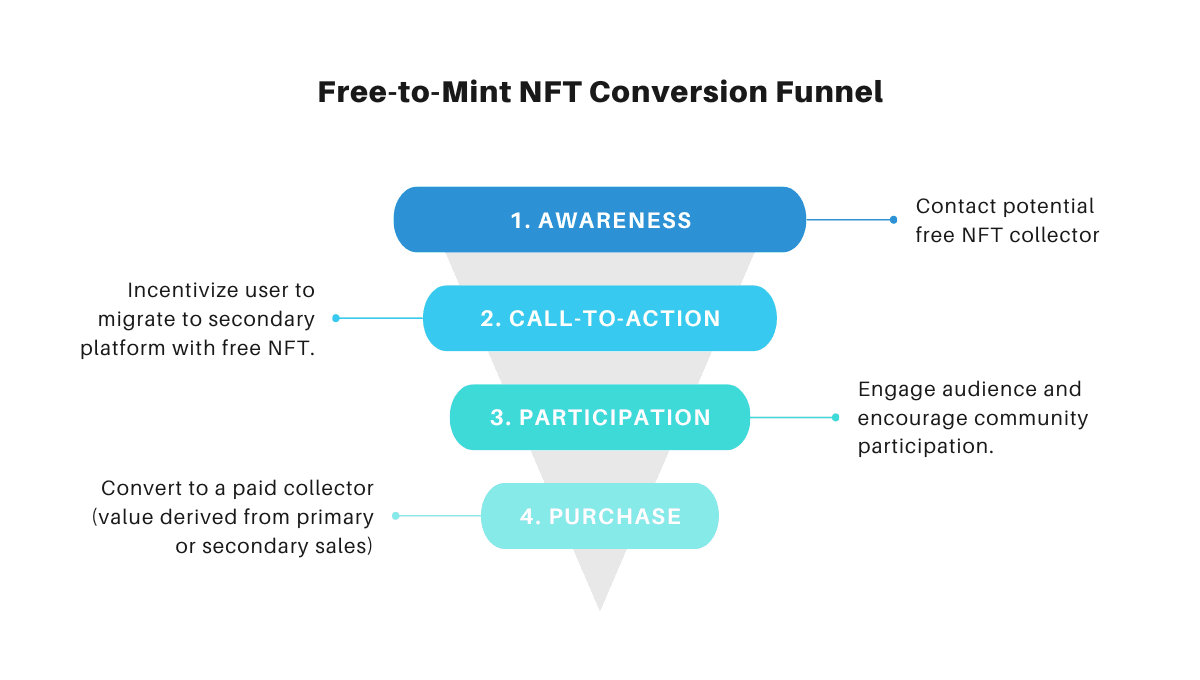 Free NFTs are a top-level entry point that funnels into earning a paid collector.
The Free-to-Mint NFT Conversion Funnel works in tandem with other generic marketing funnels, though I've taken the liberty of tailoring it towards this use case.
Let's quickly define the four categories:
1. Awareness: Awareness sits at the top of the funnel and refers to the mere act of getting someone's attention by teasing a free NFT.
2. Call-to-Action: Incentivize the user to take an action. My favorite example is getting them to join a group chat or collecting an email.
3. Participation: Encourage engagement and reoccurring involvement in your community.
4. Purchase: Convert a free collector into a paid collector.
Now let's put this funnel to the test by looking at independent music artist Queen George who's been using web3 primitives to build, monetize and own her audience since 2021.
She used her Season 4 Pin to unlock the top 300 music NFT collector database as a way to find her first few supporters and leveraged the Free-To-Mint NFT Conversion Funnel to sell out her music NFT collection on Sound.xyz.
1. Awareness: She created awareness by publicly announcing her free NFT campaign and cold-DMing on Twitter all 300+ music NFT collectors from Season 4's Pin-gated database.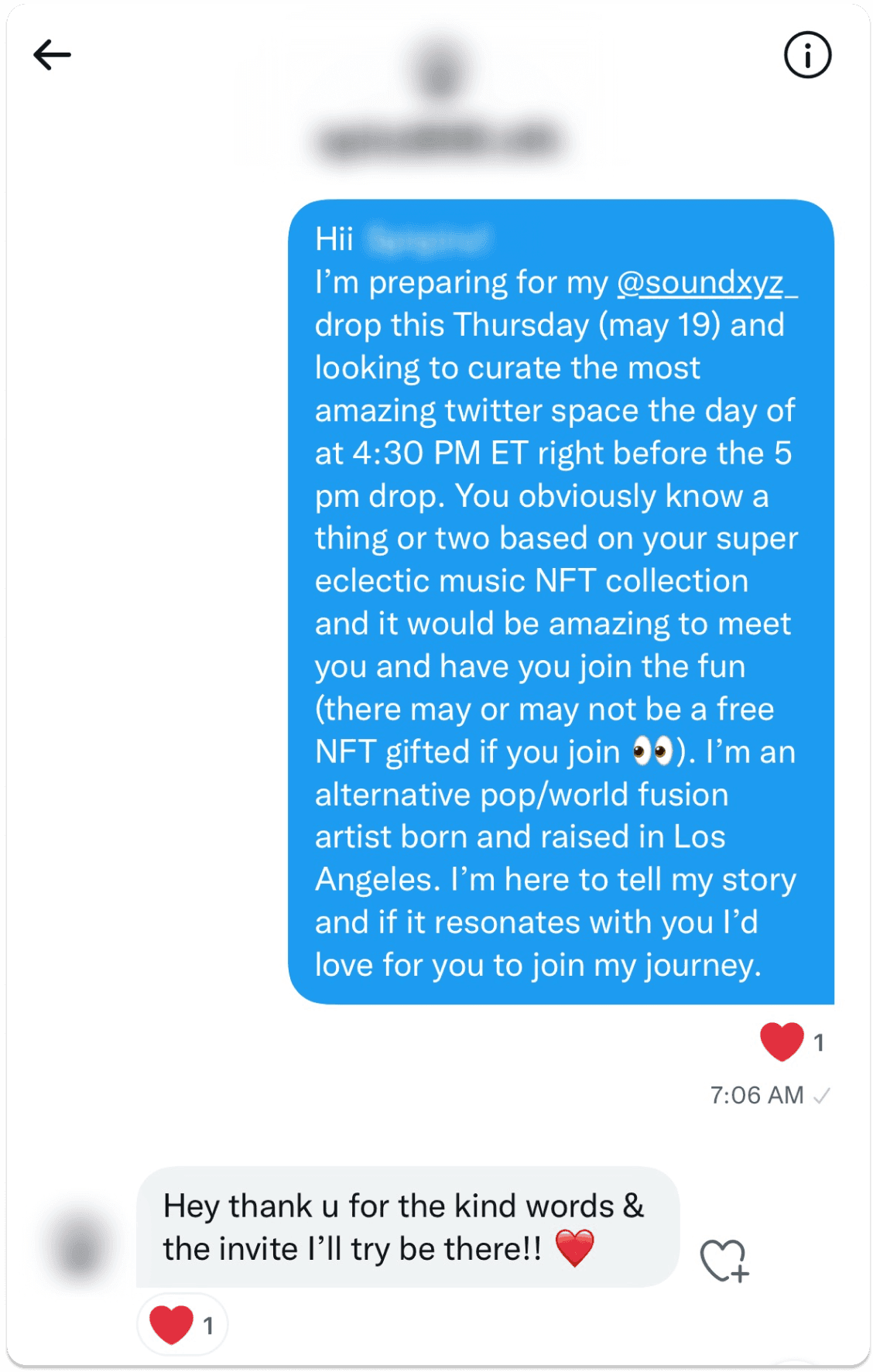 2. Call-to-Action: Of those 300, about 15% resonated with her message, to which she incentivized them to join her Telegram chat.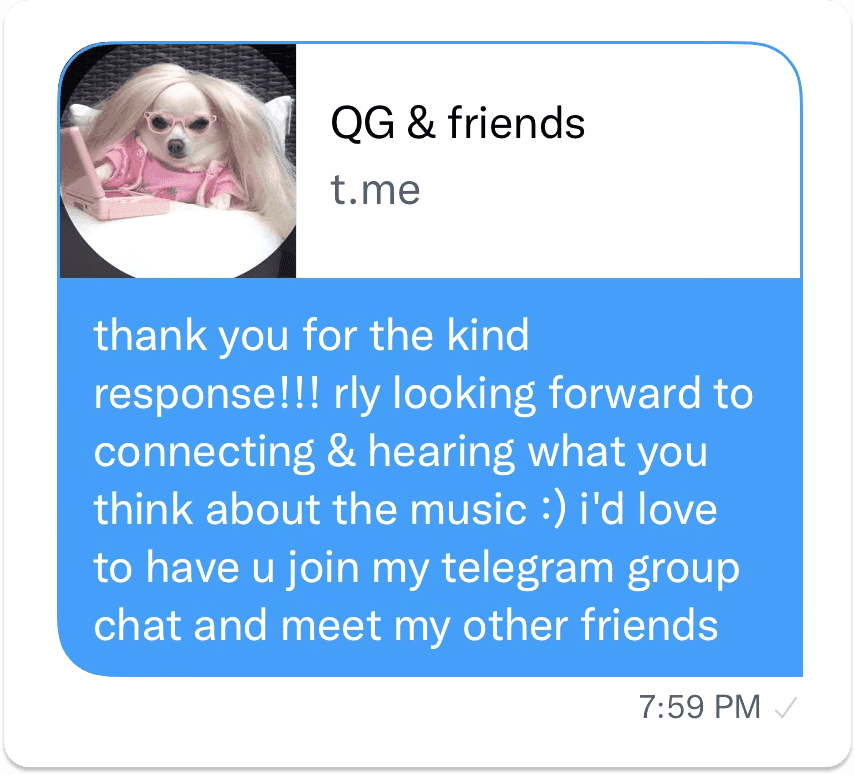 3. Participation: Once they joined the group chat, she gave each collector a POAP. Furthermore, she curated a series of posts starting with the infamous 'gm' flooding her chat, causing others to reciprocate the group's fun energy.
The following day she had planned a Twitter Space with Sound.xyz to share her story and why everyone should be excited about her new single and the drop.
Leading up to the Twitter space, she sent a 25-second snippet of the track that would soon be up for collection, further stimulating hype and orchestrating comments and reactions amongst members in the group chat.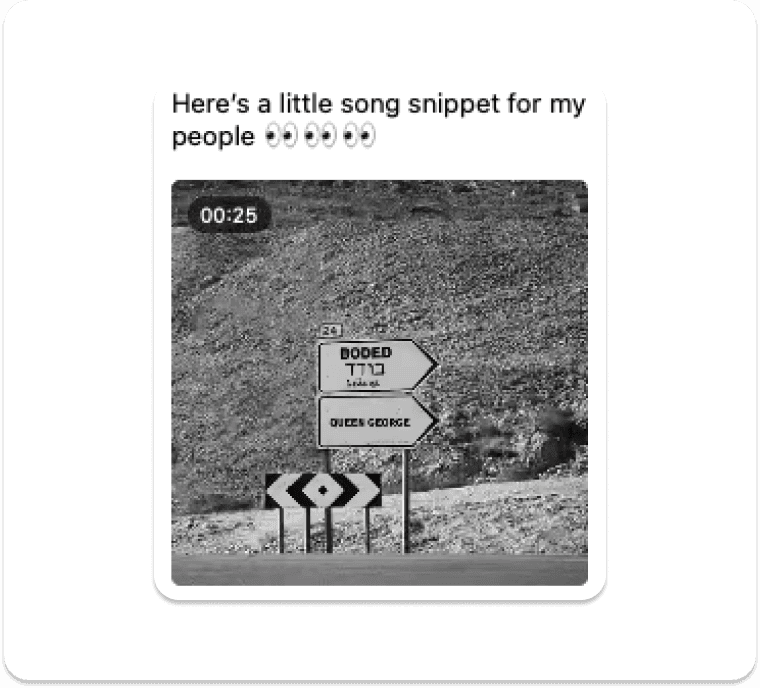 4. Purchase: Those who responded to her Twitter DMs, collected her POAP, engaged with her Telegram community and Twitter Space, and provided feedback to her snippet eventually led to a sold-out drop on Sound.xyz with monetary value derived both from primary and secondary sales.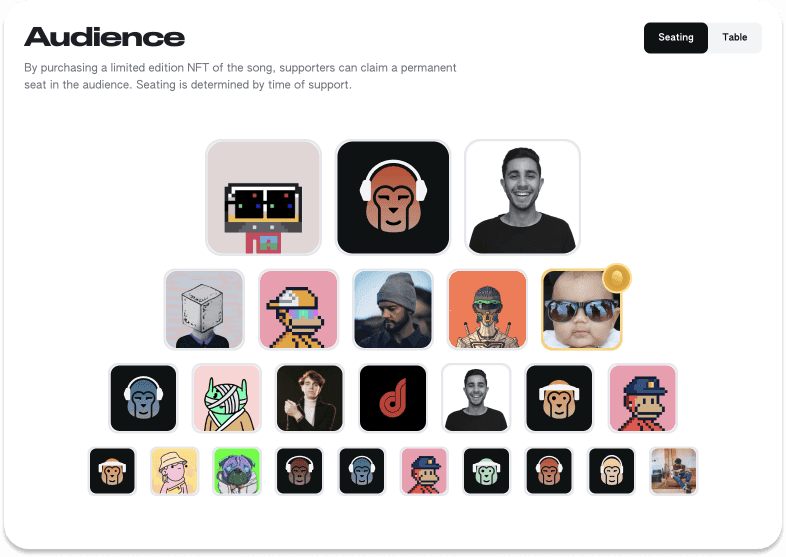 Drawbacks of Free-to-Mint NFTs
You need to find the balance between airdropping and claiming.
Don't be annoying and airdrop random tokens to wallets. Nobody likes that, and you'll end up making users angry.
It's better to get a collector to prove an action, such as joining a telegram group chat, attending a town hall, or going to an event, and rewarding them accordingly.
My Experience with Free NFTs

In the last year, I've issued over 10,000 free NFTs to date, and I'm still trying to get the hang of perfecting my drops.
Unfortunately, existing no-code minting tools aren't 100% perfect, with smart contract bugs breaking drops, bots infiltrating Polygon campaigns, and multi-step minting funnels deteriorating the collection experience resulting in some of my Free-to-Mint campaigns flopping.
But, it pays to be an early adopter, so I'll take those Ls any day.
If you're not a smart contract developer like me, here are some no-code tools and platforms I've used in the past:
Start Experimenting Today
Now is the perfect time to focus less on prices and more on what your NFT can offer.
Primarily, look at how free NFTs can facilitate the building of your community by appealing to the inner collector in us all.
---
Season 5 Participation Pin NFT
If you haven't already, get your free Season 5 Participation Pin. This NFT will come in handy in the future as Mint develops. 👀
Mint on Ethereum:
Mint on Polygon:
Subscribe to my newsletter to get the latest insight from the web3 creator economy: https://levychain.substack.com/